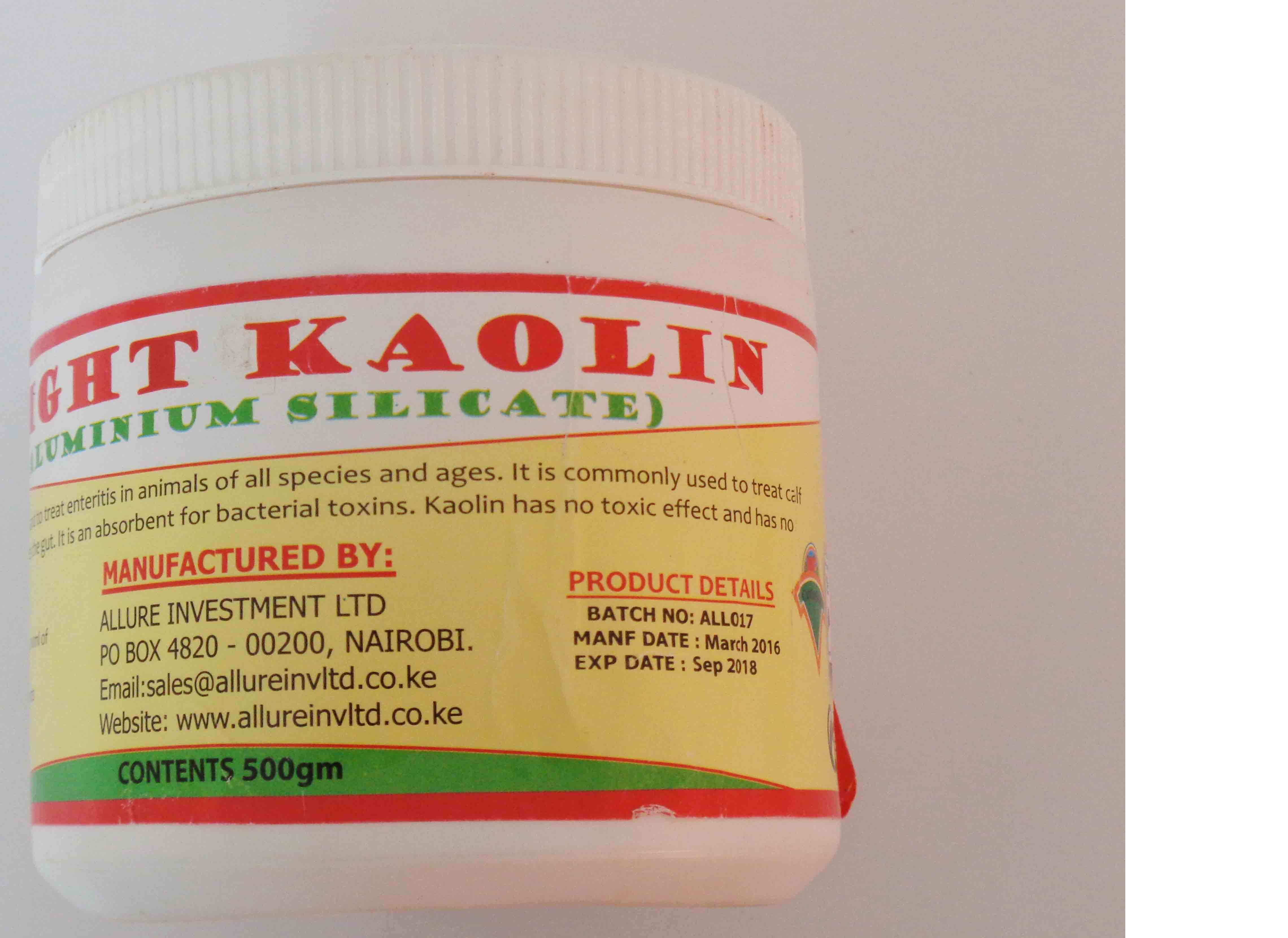 Kaolin is used as an anti-diarrhoea and to treat enteritis in animals of all species and ages. It is commonly used to treat calf scour because it coats and soothes the gut. It is an absorbent for bacterial toxins. Kaolin has not toxic effect and has no withdrawal period.
Recommended Dosage
Mix 60gm/100gm of light kaolin with 500ml of warm water.
Shake thoroughly to dissolve the content.
Use appropriate bottle to drench.
Packages
250gm
500gm
NB: For animal use only
Store in a cool dry place